Social Programme
The Welcome Reception and Aboriginal Insights and Botanic Gardens Tour are included in the registration fee for delegates and students/retirees. Please indicate on the registration form if you are planning on attending these events. If you are an accompanying person or would like to purchase a ticket to the Welcome Reception please complete the registration form.
Sunday 27th September 2009
Welcome Reception
5.30pm-7.00pm
Scientia Centre, UNSW
Join delegates, sponsors, colleagues and friends to celebrate the 11th Congress of International Colour Association, whilst enjoying light refreshments and beverages.
Dress: Smart Casual
Cost: Included in registration fee
Additional tickets: $80.00 pp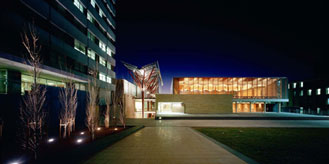 Wednesday 30th September 2009
Aboriginal Insights and Botanic Gardens Tour
12.30pm-4.30pm
Location: Royal Botanic Gardens, Art Gallery of NSW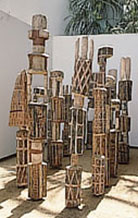 Join fellow delegates in experiencing the world's oldest living culture, with a private guided walking tour in the Royal Botanic Gardens. This is to be followed by a private guided tour of the Yiribana Aboriginal Gallery and a memorable Aboriginal Performance at the Art Gallery on New South Wales, where we celebrate the diversity of Indigenous Arts in Australia.
Dress: Smart Casual
Cost: Included in registration fee
Tour includes exclusive coach transfers, light lunch, private tour of the Royal Botanical Gardens, private tour with gallery guide of Yiribana Exhibition and afternoon tea at the Art Gallery of NSW with a live Aboriginal performance.
Due to limited tickets being available, additional tickets may not be purchased for this tour at this time.
Wednesday 30th September 2009
Congress Banquet
7.00pm-10.00pm
Sydney Harbour Cruise
Departure Point: Darling Harbour Convention Centre Wharf.
All attendees are requested to assemble prior to the departure time of 7.00pm.
Embarking: 6.45pm-7.00pm
Disembarking: 10.00pm-10.15pm
No visit to this vibrant city is complete without a dinner cruise on Sydney Harbour. This evening promises stunning views of the harbour aboard one of Sydney's finest vessels. Enjoy a spectacular night of contemporary Australian cuisine against the glittering backdrop of Sydney by night.
Dress: Smart Casual
Cost: $119.00 pp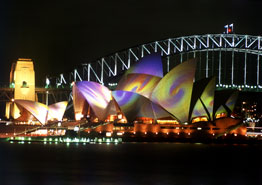 Disclaimer
The services specified in the social program are available at the time of writing. However, in the event that any service(s) become unavailable or minimum numbers are not met. arinex Corporate Special Events reserves the right to alter or cancel the event.