Congress Programme
The multidisciplinary character of the Congress is reflected in the structure of the programme. It is our aim to cover every aspect of the study of colour.

Download Provisional Programme (PDF, Size: 300KB)

Download Detailed Programme (PDF, Size: 60KB)

Download Poster Presentation Listing (PDF, Size: 208KB)
Congress Topics
A.
B.
C.
D.
E.
F.
G.
H.
I.
J.
K.
L.
M.
N.

Colour in nature
Colour physics – light sources, optics
Colour chemistry – colourants, dyestuffs and pigments
Colour vision – physiology, neurology
Colour measurement
Applications of colour science – food, medicine, forensics
Colour imaging – reproduction, management, vision models
Colour psychology – perception, emotion
Colour communication – meanings, semiotics, language
Colour theory – history, philosophy
Colour in art, design and the built environment
Colour in textiles, fashion and cosmetics
Appearance measurement – surface quality, texture, gloss
Colour education
Symposium Themes
The symposium themes have been chosen to promote understanding and cooperation between researchers working in different disciplines. For example, a 'good' colour for a chemist might be a paint that provides protection from the elements without fading; for a designer it might be one that communicates an intended message or makes a positive contribution to the appearance of the built environment.
You are invited to submit a paper for possible inclusion in one of the symposium sessions. Papers will be selected for each symposium that represent a broad cross-section of different viewpoints. Papers that are not selected for a symposium may, of course, be included in one of the other sessions at the Congress.
SYMPOSIUM A
Tuesday 29 September - Two hours
'Good' and 'bad' colours: conservation and reproduction of artworks
This topic, perhaps better than any other, illustrates the interdependence of the art and science of colour. Those who restore and conserve artworks need the skills of an artist and the knowledge and insights of an art historian combined with an understanding of the physics and chemistry of the materials used by artists past and present. Especially they need to know the circumstances which lead to the deterioration of materials and how appearances can change over time. They need to be able to use sophisticated equipment in a process equivalent to forensic science.
Where artworks have deteriorated some degree of physical restoration may be possible but the decision to proceed is often met with controversy as the interests of different groups come into conflict (good colours, bad colours). Sophisticated imaging techniques have made another form of 'restoration' possible. Where an artist has used certain paints that are known to deteriorate in a particular way it is possible to show what the artist originally intended; it is possible to manipulate the image to show how a painting would have appeared when first painted. However, this raises other issues about the uneasy relationships between original artworks and reproductions.
This symposium brings together a paintings conservator, an imaging specialist and an art historian to discuss the issues. The speakers will make presentations about the issues from their own perspectives (30 – 35 minutes each). These presentations will be followed by discussion and an opportunity for questions and comments from the audience.
| | |
| --- | --- |
| Chair | Paul Green-Armytage |
| Paintings conservator | Maria Kubik |
| Imaging specialist | Roy Berns |
| Art historian | John Gage |
SYMPOSIUM B
Wednesday 30 September - Two hours
Appearance in Nature and Design: Phenomena and Measurement
Aspects of appearance other than colour, such as texture, gloss and transparency, are of increasing concern to designers and are taxing the ingenuity of those who devise measuring instruments. The aim of this symposium is to raise awareness of the possibilities and challenges. A designer and an industrial engineer will be joined by a doctor who has a particular interest in appearance phenomena in the natural world. The speakers will make presentations about the topic from their own areas of interest and expertise (30 – 35 minutes each). These presentations will be followed by discussion and an opportunity for comments and questions from the audience.
| | |
| --- | --- |
| Chair | Nick Harkness |
| Appearance phenomena in nature | Kevin Hellestrand |
| Designer | Chalisa Morrison |
| Industrial engineer | Gabi Kigle Böckler |
Invited Speakers
Justin Marshall

Awards include 2 ARC Professorial Research Fellowships between 2001 and present, UQ Professorial promotion, a UQ Vice Chancellors Excellence Award, the L'Oreal Art and Science Prize 2001. Funding / grants awarded from 21 different sources. Academic output includes over 100 journal and / or chapter publications, one edited book. This includes 11 contributions to Nature/Science/Current Biology and other high profile publications such as The Journal of Experimental Biology and The Proceedings of the Royal Society of London. The last 5 years has seen 6 successfully completed PhDs of which 2 received Deans Commendations, supervision for 8 PostDoctoral researchers and 5 Honours students. More public domain output includes Presidency of the Australian Coral Reef Society (ACRS from May 2008), inception of "CoralWatch" (www.coralwatch.org) one of the most widely used coral reef monitoring systems globally and my research has been exposed through 74 different media outlets including broadsheet newspaper, documentary, TV science shows, radio and www. See www.uq.edu.au/ecovis for further details.
Karin Fridell Anter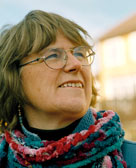 Karin Fridell Anter is an architect and has devoted most of her professional life to colour issues. Her PhD dissertation from 2000 (What colour is the red house?) deals with the perceived colour of painted facades. She has also done research on colour and paint in Swedish building history, on the colour scales of vegetation, stones and ground and on various aspects of architectural colour. On these subjects she has published several books in Swedish and a number of articles and anthology contributions in other languages.
At present she works with an urbanistic project on Roman Pompeii, where her special contribution is that of colour in the cityscape, and with a book on today's paint materials for buildings. She also leads a cross-disciplinary project on the interdependency of colour and light and their effects on perceived space and human well-being.
Karin has participated in several AIC conferences and congresses, and she was chair of the scientific committee for the Interim meeting Colour – Effects & Affects in Stockholm 2008.
Karin is a docent (ass. professor) in Architecture at the Royal Institute of Technology (KTH) in Stockholm and an attached researcher at the University College of Arts, Crafts and Design. She also works within the Swedish consultant company Explicator AB (www.explicator.se).
Akiyoshi Kitaoka
Akiyoshi Kitaoka is a Professor of psychology at the College of Letters, Ritsumeikan University, Kyoto, Japan. He received a BSc from the Department of Biology, University of Tsukuba, Tsukuba, Japan in 1984, and received a PhD degree from the Institute of Psychology, University of Tsukuba in 1991. He received the "Gold Prize" of the 9th L'ORÉAL Art and Science of Color Prize in 2006, and the "Award for Original Studies" from the Japanese Society of Cognitive Psychology in 2007. He extensively studies visual illusions including geometrical (shape) illusions, lightness illusions, color illusions, motion illusions and other visual phenomena including visual completion or perceptual transparency. He also produces a variety of "illusion works" and exhibits them in his webpages. The most popular illusion work is "Rotating snakes", which was created in 2003 as an image of the optimized Fraser-Wilcox illusion. Before he started to investigate visual illusions, he studied animal psychology (burrowing behavior in rats and mice) in the University of Tsukuba and electrophysiology (neuronal activity of the inferotemporal cortex in Macaque monkeys) in the Tokyo Metropolitan Institute for Neuroscience. He wrote more than ten books of visual illusions or illusion designs.
Paul R. Martin

Paul R. Martin is Director of Research at the National Vision Research Institute of Australia and Professorial Research Fellow at the University of Melbourne. He read Physiology and Psychology at the University of Sydney and received his PhD in Physiology at Sydney in 1986. Following postdoctoral work in Germany, in 1992 he joined Faculty at the University of Sydney. There he spent ten years explaining to students of Science and Medicine how their brains are supposed to work, and formed a small research group to study sensory processing in the visual system.
He took up his current appointment in Melbourne in 2002. One of his abiding research interests is a simple fundamental problem: how do the eye and brain work to enable colour vision? Several scientific methods can be used to attack this question. The connections of nerve cells in the eye and brain can be studied using microscopic anatomical techniques. The visual process can also be studied using sensitive amplifiers to eavesdrop on tiny electrical signals in nerve cells as they send messages from the eye to the brain. These experiments have revealed how signals from receptors in the eye are fed into separate brain pathways which underlie the red-green and blue-yellow axes of colour vision. Because defects in colour vision are an early sign of blinding diseases such as glaucoma, basic experiments such as these can improve our understanding of visual dysfunction, as well as revealing the basis of the marvellous colour sensations which so enrich our perception of the world. Results of these scientific experiments have been published in over 60 papers in scientific journals and several textbook chapters. More information can be found at the National Vision Research Institute website: www.vco.org.au/nvri.
Roy S. Berns

Dr. Roy S. Berns is the Richard S. Hunter Professor in Color Science, Appearance, and Technology and Director of the Munsell Color Science Laboratory within the Center for Imaging Science at Rochester Institute of Technology, USA. He received B.S. and M.S. degrees in Textile Science from the University of California at Davis and a Ph.D. degree in Chemistry from Rensselaer Polytechnic Institute (RPI). At RPI, he studied under Dr. Fred Billmeyer, Jr. in the Rensselaer Color Measurement Laboratory. Berns has received scientific achievement awards from the Inter-Society Color Council, the Society of Imaging Science and Technology, and the Colour Group of Great Britain.
He is a member of the Executive Committee of the International Association of Colour and is active in the International Commission on Illumination (CIE). He is the author of the third edition of "Billmeyer and Saltzman's Principles of Color Technology," as well as an author of over 200 publications. Berns' main research focus is using color and imaging sciences for the visual arts, particularly paintings, including: 3-D imaging and computer-graphics rendering; spectral-based imaging, archiving, and reproduction; pigment mapping; visible-fluorescence imaging, colorant selection for inpainting, digital rejuvenation, and image rendering as a function of object and reproduction sizes. This research is collaborative with the Museum of Modern Art, New York; the National Gallery of Art, Washington DC; and the Van Gogh Museum, Amsterdam. The principal sponsor is the Andrew W. Mellon Foundation. See www.art-si.org.
Walangari Karntawarra

WALANGARI WANGARDI KARNTAWARRA JAKAMARRA, also known as COLIN MCCORMACK, was born in Alice Springs in 1961. He is of the Arrernte, Luritja, Walpiri, Yankuntjatjarra, Pintubi, Anmatjerre and Alyawarre peoples of the Central and Western Desert.
Walangari has held many executive positions and directorships of various Aboriginal Councils. He chaired CAAMA (the Central Australian Aboriginal Media Association), the first Aboriginal owned radio station and was a director of the first Aboriginal television station, Imparja. He is committed to improving the lot of his people and helping ensure that the voice of Aboriginal Australia is heard.
He has Bachelor of Arts and Bachelor of Education degrees and an Associate Diploma of Aboriginal Education.
Walangari has designed and conducted his own very successful cross-cultural course at the Institute of Aboriginal Development in Alice Springs. The course was attended by many overseas and local professionals and students.
Like the course, Walangari sees his paintings as a form of communication between cultures.
Walangari is multi talented. He is a gifted musician and dancer, with a wonderful stage presence.
It was the legacy of his famous great-grandfather, Albert Namatjira and the inspiration of his grandfather Clifford Possum that encouraged him to paint.
Michael White

Since 2007, Michael has been the Chief Advisor in Occupational Health and Safety Research at SafeWork SA, where his main role is to manage the South Australian Government's OHS research grants program. Prior to that, he coordinated the SA Government's road safety research grants program, while conducting some of his own research on issues such as the underlying causes of road crash trends and factors contributing to fatal motorcycle and bicycle crashes. He also provided policy advice on topics such as drug-driving and the effects of window tinting. From 1990, Michael has been a Visiting Research Fellow in the Psychology Department of the University of Adelaide, in which capacity he has supervised Honours and Masters research projects and work placements, and taught courses on visual perception, human factors and research ethics.
Michael completed his doctoral thesis on The Effect of Pattern on Perceived Lightness in 1982 at the Psychology Department of the University of Adelaide. He described powerful illusions in which the perceived lightness of small grey test patches was strongly influenced by their placement within surrounding black and white geometric patterns. One aspect of his doctoral research was the exploration of relationships between the new illusions and previously discovered illusions of lightness. His grating illusion has received considerable attention from vision researchers around the world, and is now commonly referred to as 'White's Illusion'. Because of its strength, it is considered to be a 'test case' against which new theories of lightness perception should be tested. Michael also discovered a dotted version of the illusion, which has received less attention from vision researchers, despite being even stronger than the grating version. A major chapter of his doctoral thesis dealt with individual differences in the reported strength of lightness illusions, which were found to be related to the cognitive style of Field Dependence - Field Independence. Michael also has research interests in visual crowding (which occurs in normal peripheral vision and the central vision of amblyopes), 'patchy' eye dominance, the effectiveness of 'Irlen lenses', and some aspects of the speed of visual processing.
Symposia and Special Lecture Speakers
Chalisa Morrison

Nov. 2005 – current
Toyota Style Australia, Melbourne, Australia
Senior Colour & Trim Designer:
Automotive color design and development for local production (Camry and Aurion), advanced models and motor show vehicles. Working within a creative design team that engages with a variety of departments creating color and material proposals both traditionally and digitally and overseeing their realisation and implementation to the finished model.
Sept. 2004 - Nov. 2005
Mitsubishi Motors Australia, Adelaide, Australia
Styling Project Manager: '06 MY '380' PS41 RHD sedan model.
Responsible for managing, co-ordinating and reporting on styling issues for the Mitsubishi '380' vehicle; including team management and liaising with cross-functional teams and suppliers in both Australia & Japan.
Nov. 2002 - Nov. 2005
Senior Colour & Trim Designer:
Responsible for automotive Colour & Trim design and development for Australian made vehicles; from concept design through to mass production. Responsibilities included presenting to global design management for review and approval as well as liaising with external suppliers for new colour & trim development. Member of the 'Mitsubishi Global Colour Team' participating in new colour design strategy creation and implementation.
2000 - June 2002
FashionTech, Adelaide, Australia (Business Founder)
Design Director:
Business and product design management and software interface design.
2000 - May 2002
Moki, Adelaide, Australia (Joint Business Founder)
Design Director
2001 - 2002
IC2 Institute (University of Texas), Austin, United States of America.
Project Manager: Technology commercialization projects; team manager
Sept. 2001 – Oct 2001
Liz Claiborne, New York City, United States of America.
Fashion Designer: Responsible for new design creation for 'LizWear' label.
1999 – 2001
Douglas Mawson Institute of TAFE, Adelaide, Australia
Lecturer: in Computer Aided Design for the fashion industry.
1996 – 2001
Angus Clyne Australia, Adelaide, Australia
Fashion & Textiles Designer and Illustrator
Awards:
2002 2nd Place in the '2002 University of Adelaide Entrepreneurship Challenge'
2000 Awarded the 'South Australian Premier's Enterprise Scholarship'
2000 Winner of 'Operation Livewire' (for 'Moki' business concept)
1999 Winner of 'Life' SA Fashion Designer Of The Year' award
Gabi Kigle-Böckler

Gabi has presented numerous technical papers at technical societies in the US, Europe and Far East in regards to Colour and Appearance Control. She is an active member of international standard and industry organisations and has a high focus on close inter-relationships with key accounts in the automotive industry, to define their colour and appearance needs for new products.
Education: Industrial Engineer – University of Munich (graduated in 1987)
1987 – 1997: Employed at BYK-Gardner USA in the position of product manager and technical marketing manager. During this time, an active member of ASTM D1 (Paint), E12 (Color and Appearance) and subcommittee chairman of D20.40 for optical properties of plastics.
1997 – YTD: Employed at BYK-Gardner GmbH as global business manager with focus on transportation industry.
Kevin J Hellestrand
Kevin is a keen diver and underwater photographer. He dives all over the world and has built an impressive library of images of marine life plus a comprehensive understanding of the appearance of colour underwater.
He has given a highly regarded presentation of his photographic work to the New South Wales Division of the Colour Society of Australia.
Kevin has published 43 Research papers in a wide range of Cardiology and Medical Journals.
Qualifications:
M.B.B.S. (Honours II)
F.R.A.C.P. (Cardiology)
Ph.D. (Cardiac Electrophysiology)
(University of London)
F.A.C.C.
F.C.S.A.N.Z.
Appointments
Cardiology Research Fellow and Honorary Senior
Registrar in Cardiology, St. Bartholomew's Hospital,
London, England.
Visiting Medical Officer and Consultant Cardiologist,
Royal North Shore Hospital, Sydney.
Visiting Medical Officer and Consultant Cardiologist,
Sydney Adventist Hospital, Sydney.
Visiting Medical Officer and Consultant Cardiologist,
North Shore Private Hospital, Sydney.
Keynote Speakers
Maria João Durão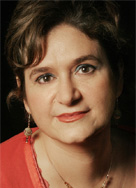 Post doctoral research programme on "Art, science and technology in the conception and representation of the architectural work of Santiago Calatrava", developed at the host institution University of Salford, Manchester, supervised by Marcus Ormerod and Rivka Oxman (Faculty of Architecture, Technion Institute of Technology, Haifa), funded by the FCT- Fundação para a Ciência e Tecnologia.
Doctoral Degree in Architecture with the dissertation "Colour and space: an analysis of the relationships between colour meaning expression and the perception of space", Research Centre for the Built and Human Environment, The University of Salford, Manchester; Fine Arts Diploma, Faculty of Fine Art, Lisbon.
Professor of Drawing, Department of Architecture at the Faculty of Architecture of Lisbon, Lisbon Technical University. Coordinator of the Group of Drawing Disciplines-Drawing and Communication Scientific Area (2005-2008). Lectures disciplines of colour at postgraduate level: Masters Degree Programme in Design and Doctoral Degree Programme in Architecture. Head of the Masters Degree Programme in Colour in Architecture, since 2003.
Research developed within the Colour Laboratory - Faculty of Architecture of Lisbon, since 2004 and the Human Factors Group-- Space Architecture Technical Committee of the AIAA - American Institute of Aeronautics and Astronautics, since 2003. Member of TEAM 11 since its creation in 2002 at the World Space Congress, Houston, Texas.
Co-founder and President of the APCOR-Portuguese Colour Association affiliated with the Association Internationale de la Couleur (AIC), since 2005. Vice-President for Portugal of the IACC - International Association of Colour Consultants/ Designers and honorary member of the IACC-North America. Author of scientific publications and has participated in international seminars, congresses, workshops and art exhibitions in Portugal, United Kingdom, Italy, Germany, Spain, Sweden, China, Japan, United States, South Korea, Mexico and Australia.
Mitsuo Ikeda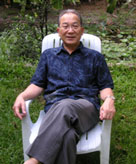 MITSUO IKEDA got the bachelor's degree in the applied physics at Osaka University, Japan and Ph. D. in the field of visual science from Institute of Optics, University of Rochester, USA. Became a professor at Tokyo Institute of Technology, Kyoto University, and Ritsumeikan University in Japan. Currently he is the Sastrapichan Professor at Chulalongkorn University, Thailand.
He served as the Division 1 director of CIE and the president of AIC. He was awarded the AIC Judd award in 2003. His current interest is about the color appearance based on the concept of the recognized visual space of illumination RVSI that he proposed some years ago, and the color perception of elderly people using the Panasonic cataract experiencing goggles.
Galen Minah

Galen Minah is an architect and Associate Professor of Architecture at the College of Built Environments, University of Washington, Seattle, Washington. He received his Bachelor of Arts in English from Duke University and his Bachelor of Architecture, and Masters of Architecture from the University of Pennsylvania in the studio of Louis Kahn. He worked in the offices of Louis Kahn, and Robert Venturi in Philadelphia, and founded Architectural Resources Collaborative, ARC, an architectural firm in Seattle. Professor Minah teaches architectural design, drawing and painting, colour and light, and is a faculty member in the Architecture in Rome program at the University of Washington.
His research focuses on the importance of colour in architectural and urban form, and how colour can play a formative role in design education. This work has been presented at a number of AIC and other international conferences, and has been published in Aspects of Color, University of Art and Design, Helsinki, Finland, AD Architectural Design special issue on colour in architecture, Colour, Design, and Creativity, Leeds, England, and in many publications of AIC conference proceedings. 'Figural Color in the Seattle Cityscape' was presented in Kyoto, Japan and Rome, Italy, and received an award from the University of Washington. Professor Minah's recent work, including 'Memory Constellations: Urban Color and Place Legibility from a Pedestrian View', 'Color as Idea: Using Color as the Conceptual Basis for Architecture and Urban Design', and 'Camouflage, Mimicry, and Display vs. Color as the 'Soul' of Form: Color Logic in 21st Century Architecture' are investigations into the use of colour as a conceptual tool in architectural and urban design, and become the foundation for his courses in Colour and Light, and Architectural Design Studio.
Symposia and Special Lecture Speakers
Sachio Yoshioka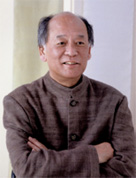 Sachio Yoshioka is a textile dyer and textile historian working in Kyoto, Japan. He was born in 1947 and graduated from Waseda University in 1971. In 1973 he established 'Shikou-sha' a publishing house specialising in books on Japanese Art and Craft. In 1987 he became the fifth generation owner of the family dying studio which dates back to the 17th century. The studio specialises in maintaining traditional skills and techniques. Using natural dyes Sachio Yoshioka has revived a number of weaving and dying patterns which were invented in the 8th century. He has produced a number of specially dyed banners and garments for religious ceremonies as well as directing large scale public art works for the Tokyo Metro and Narita International Airport. He has written several books on the colours of Japan and the use of natural dyes. He has exhibited his work in Tokyo, Munich and London. In London he gave lectures at the Japanese Embassy and the British Museum. In 2009 he received a special Award of Cultural Merit from the Kyoto Prefecture.
John Gage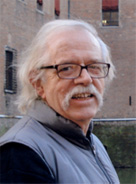 John Gage is a Fellow of the British Academy. He has taught history of art at The University of East Anglia, Cambridge University and Yale. He has been a Paul Mellon Senior Visiting Fellow at the Center for Advanced Studies in Visual Art, Washington D.C. and has held several Visiting Fellowships at the Australian National University. He is currently a Visiting Research Fellow at the University of New South Wales, Sydney. Gage is the author of nine books, four of them on the history of colour in art, one of which, Colour and Culture: Practice and Meaning from Antiquity to Abstraction, won the Mitchell Prize for Art History in 1994, and has been translated into five languages.
Maria Kubik

Maria Kubik is the paintings conservator at the Art Gallery of Western Australia, with previous postings in National, State, and private collections. This position is responsible for the preservation and conservation of colour in art, cleaning, retouching damaged and missing segments, and requires good colour matching abilities.
For her PhD at the Research School of Chemistry, Australian National University, Maria investigated non-destructive techniques including Raman, Fluorescence, and Imaging Spectroscopy for the identification of pigments in art. To overcome the limitations of lab-based technology, a novel system was developed to discriminate paint in-situ using colour reflection and a low cost hyperspectral imaging camera. Maria further worked on a joint ARC project with the University of Canberra and National Museum, characterising Aboriginal red ochres for the purpose of provenance. To complement the varied demands of a conservator, Maria has previous degrees in Arts, Conservation and Business. She has a special interest in Indigenous and 20th century Australian art, and has published on materials analysis and the conservation profession. Maria is on the executive council of the Australian Institute for the Conservation of Cultural Material Inc.